ARE YOU IN NEED OF AN ORAL SURGERY PROCEDURE?
Oral Surgery Specialists
We specialize in advanced surgical methods for the mouth, face and jaws, and make every attempt to exceed your expectations through exceptional treatment and "from the heart" customer service.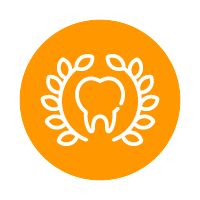 Oral Surgery
Northern Virginia's Leading Practice
Oral Surgery
We offer wisdom removals, biopsies, extraction as well as vernal anesthesia services.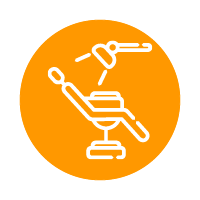 Facial Surgery
More than meets the eye.
Facial Surgery
We offer coordination with stress management, biofeedback and physical therapy.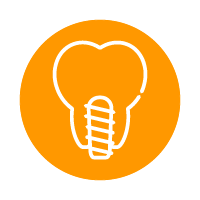 Implant Surgery
Giving you a reason to smile.
Implant Surgery
Our doctors are experienced implant surgeons. They are specialized in restoring your healthy smile.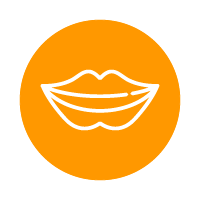 Cosmetic Surgery
Enhancing your natural beauty.
Cosmetic Surgery
We are specialists in cosmetic and reconstructive surgery with years of experience.
We believe in improving the health and quality of life of our patients. 
That's why we offer a wide variety of procedures and cosmetic services for patients who want to look and feel younger!
Explore Our Clinics
Our clinics are outfitted with state-of-the-art equipment, such as the X-Guide, and features interior design by Laura Gavidia.
Your comfort is our top priority. Our goal is to communicate with you every step of the way and provide a relaxing and pleasant environment with a higher standard for patient safety. Most facial and oral surgery procedures are performed in Meyer Clinic. Our facility is equipped with state-of-the-art surgical suites and recovery areas where patients may rest comfortably until they are released. Whenever surgery requires a hospital setting, both Dr. Bukzin and Dr. Friend are credentialed to perform oral surgery procedures at Fair Oaks Hospital.
Our Core Values
The Meyer Clinic is made up of well-trained professionals dedicated to serving our patients and providing the finest individual care. Our mission is to provide healthy teeth and gums for life, for all patients at any age.
"Came here for wisdom tooth extraction. Staff is professional and courteous. They were able to fit me around my work schedule. […] Great staff and great experience. Highly recommend."
"Friendly staff, in a nicely decorated and clean office. Everything for my procedure was explained and hassle-free.
Happy to recommend this clinic and Dr. Bukzin."
"Had my wisdom teeth extraction surgery here a couple months ago. The staff at Meyer clinic made it such a positive experience. I will definitely be back if I need another oral surgery and will be recommending them to others!"
"The Meyer Clinic is first class all the way.[…] The staff was very patient, courteous and understanding with me. I would recommend the Meyer Clinic to anyone looking for an oral surgeon. They are truly great."
"Great experience at Meyer Clinic. Initially took my son there for an extraction, and experience was so good that I went there myself to have my wisdom teeth taken out. […] I would always choose Meyer Clinic over any other option."
"Dr. Friend was wonderful with my 7 year old. She needed two teeth extracted and was scared to death and dreading the entire process. She had a calm experience and loved the entire office staff. Thank you all!"
Trusted Partners
We make every effort to help you maximize your coverage and increase your reimbursement. Financial options will also be discussed during the initial visit.
Below is the list of the dental insurances* with whom we participate:
Plus many others that fall under Dentemax umbrella of dental insurance plans!
*This list subject to change. Updated 8/10/2017 
We look forward to hearing from you! Please come visit us at either of our locations.