Pay Online, In Three Easy Steps!
Now available for your convenience, you can pay your bills online!
What you'll need to know:
Which office you visited: Arlington or Gainesville?
Your patient number.
How much you owe. This will not auto-populate.
Your credit card information: number, expiration date and CSC (the code on the back!)
Step 1: Please enter your name and billing address as they appear on the credit card you will be using.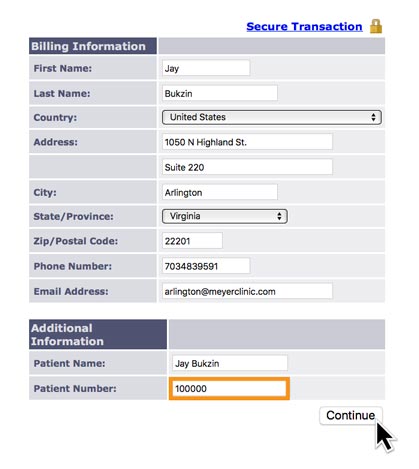 Step 2: If you do not know the exact amount, please give us a call.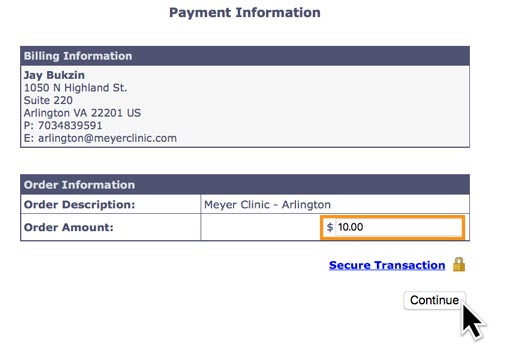 Step 3: Please verify that you selected the correct office. See Order Description.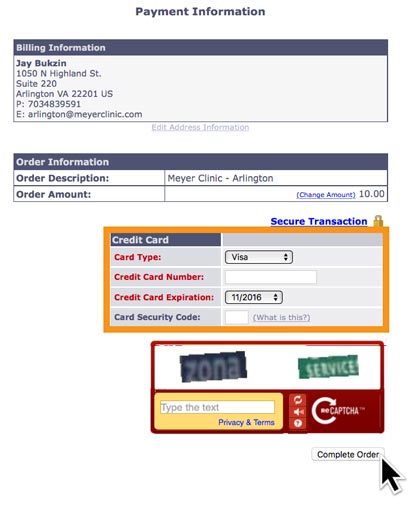 If you have questions, please never hesitate to give us a call!
Arlington: (703) 483-9591 | Gainesville: (703) 753-7933
Do you use CareCredit and need to make a payment?