We are very excited to announce our Second Annual Continuing Education Seminar!
Attendees will receive six C.E. credits! 
About the speaker: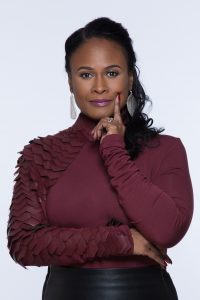 Dr. Deidre Anderson (Dr. D) Trailblazers, Inc.
Deidre Anderson (Dr. D) is an award-winning writer and leadership coach who travels the world inspiring people from all walks of life to break through barriers and achieve more than they ever dreamed possible.
A sought after speaker and trainer, Dr. D is committed to helping others discover their purpose and maximize their potential. She is the president of Trailblazers, Inc, a consulting firm specializing in leadership and  organizational
development, and the founder and executive director of Women Empowered, a nonprofit organization dedicated to helping women become the best leaders that they can be.
Dr. D's client list includes such diverse organizations as Verizon Wireless, Boeing, Shop Rite, Jersey City Public Schools, City of Philadelphia, George Washington University Medical Faculty Associates, Notre Dame, National Institutes of Health, and the Internal Revenue Service. She has a doctorate in strategic leadership from Regent University, as well as a Master of Arts in Education from LaSalle University and a Bachelor of Arts in Journalism from Temple University, where she graduated Magna Cum Laude. She is the author of five books, The Beauty of Breakthrough, Launching ME, Inc., The Launching Pad and IMPACT Leadership Challenge and Arresting The Time Thieves. Her extensive travels have taken her throughout the United States and around the globe to countries such as Israel, Kenya, Spain, France, England, Italy, Greece, Canada and Mexico.
When she stands before a group, whether it's a classroom of students or a work team within an organization, Dr. D's audience is in for a treat. She has a gift for seeing what's possible and for inspiring others to overcome obstacles so that they may achieve their goals.
Seminar Objectives:
1) A Complaint is a Gift – During this portion of the session, participants discover ways to transform complaints into valuable customer feedback. Hands-on exercises provide an opportunity to practice techniques that help decrease frustration and defensiveness.
2) Difficult or Just Different? – This segment includes an optional style assessment (see below) that offers fun ways for participants to discover the differences in communication styles and minimize customer service difficulties caused by clashes in style. Participants learn techniques that help turn the most difficult customers into allies.
3) Calm, Cool, and Collected – How do you maintain self-control when resolving conflict with a customer? In this unit, participants practice strategies to help maintain their sanity and professionalism when faced with belligerent customers.
4) Stress Less: Tips for Avoiding Burnout – Workplace burnout not only affects job performance, it also has an adverse impact on employee health. This part of the day features a brief "stress test" to help participants assess their stress levels. It also includes a fun exercise where participants come up with stress busters and develop a personal action plan to avoid burnout.
Event Quick Look:

Professionalism Under Pressure, presented by Dr. Deidre Anderson

Friday, September 8th, 2017

Fairfax Marriott at Fair Oaks

Registration 8:30am | Presentation 9:00am – 4:00pm

Meals and refreshments are included in the $30 tuition.